Serving Nature and You
Our Mission is to Protect and Manage the Fish, Forest, and Wildlife Resources of the State
Every day is an adventure at the Department of Conservation.
Join a team that shares a vision of healthy fish, forest, and wildlife resources where all people appreciate nature. At the Department of Conservation, we look for professionals with a strong work ethic, good attitude, and a passion for conserving our resources and sharing lifelong experiences with future generations.
Careers that Connect with Nature
From resource specialists such as Foresters and Wildlife Biologists to office professionals such as Accountants and IT, the Department requires a variety of skill sets to successfully fulfill our mission.
Administration
Provides support services to the department, including HR, construction, and business operations.
Field
Oversees conservation in the divisions of fisheries, forestry, science and wildlife, and more.
Visit MOCareers.Mo.gov to Learn More About Opportunities Throughout the State of Missouri
BENEFITS OF MISSOURI STATE JOBS
We Take Care of the Team That Cares for Missourians and Nature
Work/Life Integration
Paid Time Off
Paid Parental Leave
Flexible Work Options
Financial Wellness
Student Loan Forgiveness
Pre-Tax Retirement Plans
Pension After 5 Years
Health & Wholeness
Medical/Dental/Vision Coverage
Employee Wellness Program
SELF (Employee Asst. Program)
We Care
15 Days Paid Military Leave
Community Service Events
Mentoring Initiatives
Make a positive impact on the many lives of our Missouri citizens
On behalf of the Recruitment staff, it is a challenging yet rewarding experience to recruit professionals that make a positive impact on the many lives of our Missouri citizens.  This is a place that provides unique and diverse opportunities that shape the future for generations to come.  At MDC, we can help you find your niche.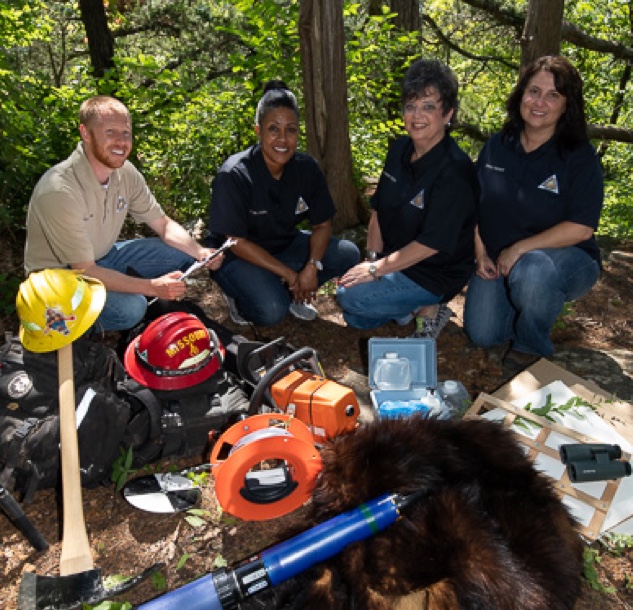 YOUR NEW CAREER STARTS HERE
Find and Apply for Department of Conservation Jobs
SEARCH JOBS