PREVENTION, TREATMENT, & HABILITATION
And Promotion of Public Understanding
Provide a better future to Missourians.
Team members provide supports and services to people with mental illness, substance use disorders, and intellectual/developmental disabilities. Our work improves the quality of life for individuals and their families.
The Department of Mental Health serves more than 170,000 Missourians annually. There is a range of job opportunities available, including nursing, social work, accounting, direct support, and public policy. Join a team committed to creating brighter futures for those we serve.
Social Service and Public Policy Careers
Department of Mental Health has Opportunities in Three Divisions
Behavioral Health
Manages programs for people who need help for mental illness or substance-use disorders.
Developmental Disabilities
Supports persons with intellectual/developmental disabilities.
Administrative Services
Manages key accounting, purchasing and general services.
Visit MOCareers.Mo.gov to Learn More About Opportunities Throughout the State of Missouri
BENEFITS OF MISSOURI STATE JOBS
We Take Care of the Team That Cares for Missourians
Work/Life Integration
Paid Time Off
Paid Parental Leave
Flexible Work Options
Financial Wellness
Student Loan Forgiveness
Pre-Tax Retirement Plans
Pension After 5 Years
Health & Wholeness
Medical/Dental/Vision Coverage
Employee Wellness Program
SELF (Employee Asst. Program)
We Care
15 Days Paid Military Leave
Community Service Events
Mentoring Initiatives
Everyone is their own individual
People come in all shapes, sizes. Everyone is their own individual and I think that people should be treated equally whether they have a disability or not.  They should also help their neighbor, that's what makes the world go around. If everyone is happy and healthy there is no reason to doubt.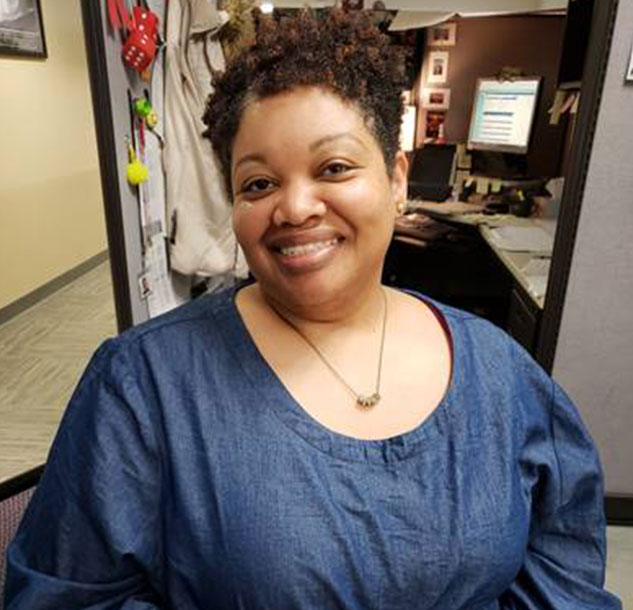 YOUR NEW CAREER STARTS HERE
Find and Apply for Department of Mental Health Jobs
SEARCH JOBS